We're committed to helping you find the right mortgage product for your needs throughout the state of Wyoming.
At The Mortgage Source, Inc., we understand that every borrower is unique and we will provide counseling on a variety of products to meet your individual requirements. We make the process of securing a mortgage as simple and straightforward as possible by sharing with the borrowers knowledge that will enable you to make sound financial choices best suited to your needs. Proud to be locally owned and operated since 1996.
---
Conventional (Fannie Mae & Freddie Mac)
A conventional loan is a type of mortgage loan that is not insured or guaranteed by the government. This loan is often suitable for owner occupied, co-signed, 2nd home and investment property loans.
---
VA—Veteran's Affairs
VA loans are guaranteed by the U.S. Department of Veterans Affairs. To qualify for a VA loan, you must be a previous or current member of the U.S. Armed Forces or National Guard—or be an eligible surviving spouse. A VA loan requires no down payment. The Mortgage Source, Inc. has Certified Veteran Loan Specialist (CVLS) ready to help you navigate the details of a VA loan and maximize the benefits available to you.
---
FHA—Federal Housing Administration
Loans guaranteed by the Federal Housing Administration, or FHA loans, aim to make buying homes more affordable for low to middle income families, with relaxed lending standards, down payments as low as 3.5% and competitive rates.
---
WCDA—First-Time Homebuyers
The Wyoming Community Development Authority (WCDA) has been making it easier for people across Wyoming to finance their first home by providing low-interest single family mortgages and education since 1975.
---
HFA—Housing Finance Agency
HFA Preferred is a conventional loan available to eligible first-time or seasoned homebuyers with low to moderate incomes. It's different from some mortgage options because you may be able to obtain a down payment assistance loan.
---
MCC—Mortgage Credit Certificate
The MCC Program is a first-time homebuyer tax credit program. With an MCC, a qualified borrower may obtain a credit toward their Federal income tax liability. MCC holders may use this credit over the life of the qualifying loan, provided the MCC holder continues to qualify for the MCC.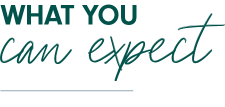 Personal service
Face to face contact
State of the Art technology
E-sign capabilities
Competitive rates and fees
Experience & integrity
Fast efficient solutions
Accessibility
Transparency
What might your monthly payment look like?

Karen and her team were amazing helping us buy our first home. She walked us through every step of the process and made it as pain free a process as you could hope for!"
— Eric
Get Started
We're ready to answer your questions and guide you through the application process.
Click the button below to get started on your loan process.